21 Parenting Experts, Bloggers, and Seasoned Parents give their Best Parenting Advice
I thought it would be a great idea to collect the best parenting tips from a variety of parenting experts and bloggers as well as seasoned parents. I don't want to bore you with some long and drawn out intro paragraph, so let's just jump right in, shall we? There is certainly a lot that can be learned; even if you've been in the parenting game for a long time. I know I've learned a ton just from speaking with these awesome parents and experts.
#21 Christopher Sansone
Chris is a 40 year old father of two boys under the age of 2, trying to figure this parenting thing out just like everyone else.
Fortunately, he has a great family, some friends who have been there, and a Superstar Wife to help make it through.
Christopher's best parenting advice ever:
"Never underestimate your toddler's intelligence and capacity for learning when it comes to language. Speak to them as you would an older child with the expectation that they will understand and explain whatever part they are unsure of, rather than assuming they won't understand – kids are quick to pick up on context. You'll be surprised at how much they actually know and how quickly their communication skills will develop."
To learn more from Chris, you can find him on TheParentalShift.com or give him a shout-out on twitter @parentalshift
#20 Tanene Kurtenbach
Tanene has spent over 30 years as an educator and has now worked with ages prenatal to senior.  She began as a junior high teacher, yet soon realized that she wanted to focus on younger children and support positive parenting. She returned to school after two daughters began school. She especially values the opportunity she had to work in a private preschool-kinder in Nagoya Japan for one year. She enjoys learning of other cultures and other family traditions in raising children.
Tanene offers her best parenting tip:
"Love… love your child… love them some more. Really 'be with' the child, connect, and look to see who is this unique human being. As the child begins speaking, be sure that you are giving your full attention to the child. Listen and reflect back so the child knows you have heard him. Acknowledge and build on the child's strengths. Provide opportunities for those strengths to develop. Be authentic yourself as a parent. Of course the very best from Gibran….to realize that the child has their own destiny…their own purpose. We are not to attempt to make our child in our image; we are to seek to honor the 'mystical adventure' each child seeks as they make their way and unfold their soul's purpose…their 'reason for being'."
You can connect with Tanene on LinkedIn at http://linkedin.com/pub/tanene-kurtenbach-ma/8/717/348
#19 Cheryl Hatch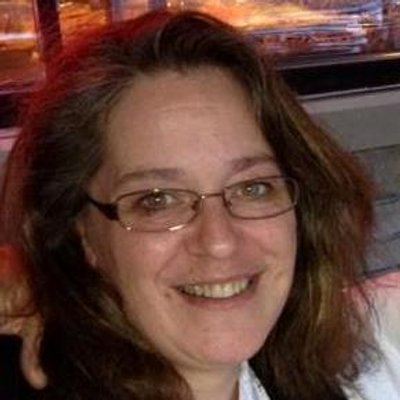 Cheryl has been an early childhood educator and director of preschool programs for 20 years.
Her degree is in early childhood education. The best part of working with preschoolers (other than the day to day learning we participate in together) is working with families. My philosophy is that Preschools do not enroll children, we enroll families!
So what does she have to say?
"Let them take age appropriate "risks". Let them "try" to do things that we typically, as parents, do for them. Encourage them to, for example, put on their own shoes; button their sweater; pour their own juice. Help when needed and encourage along the way. Hand out paper towels to clean up a spill. The more they are encouraged to use their fine motor skills, the more they will develop them and build confidence along the way!"
You can contact Cheryl via her website at http://www.preschool-plan-it.com or hit her up on twitter @preschoolplanit
#18 Dr. Ruth Nemzoff
Ruth has authored two books: Don't Bite Your Tongue: How to Foster Rewarding Relationships with Your Adult Children and
Don't Roll Your Eyes: Making In-Laws Into Family. She is currently a resident scholar at Brandeis Women's Studies Research Center.
What does Dr. Ruth Nemzoff have to offer?
"Let the grandparents love your children even if they do it differently from the way you do. Children learn in many ways and from many people, and parents need all the help they can get."
Great advice Dr. Nemzoff! You can http://ruthnemzoff.com or on Twitter @RuthNemzoff
#17 Loralee Knudsen
Loralee is an early childhood professional.
She holds a BA in early childhood education and has been working in the classroom with children for 20 years.
What say you Loralee?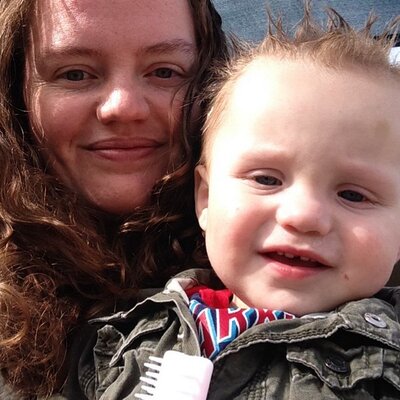 "As an early childhood education professional the best advice that I can give any parent is to read to your child. Every day read a book. Read, read, read! It is so important to instill a love of reading which translates into a love of learning in your children. Plus, it will make their life and their educational career so much easier."
For more from Loralee Knudson, check out her tweets @loknu
#16 Erik Deckers
Erik is a veteran father of three — 18, 14, and 12.
He and his wife are always discussing parenting issues with each other, including discipline, before they act on anything.
Erik's Tip:
"If you want your kids to behave at restaurants, start teaching them good manners at home. We never let our kids get down early, say no to certain foods, or make a fuss at the table. They knew our expectations whenever we had dinner, and so, they were well-behaved when we went out to eat."
You can connect with Erik at his blog – http://laughing-stalk.blogspot.com or on Twitter @edeckers
#15 Dawson Cooke
Firstly, Dawson is a father – He's also a Psychologist and researcher with a particular interest in fathering, parenting and child development. He believes that parenting is one of lives greatest challenges and the most worthy investment one can make – both for the child, one's self and for society. Together with his wife, Dawson offers support for families with young children.
What have you got for us Dawson?
"Don't forget to help others engage with your child. This can easy your load and enrich your child's life. Mum especially can play an important role in helping set the scene for Dad, Grandmother or Grandfather, Aunty or Uncle, etc., to become a trusted and loved person in a child's life. As the saying goes – It takes a village to raise a child."
Learn more about Dawson and his wife, Sharon at http://www.familyworks.com.au
#14 Michelle Kibler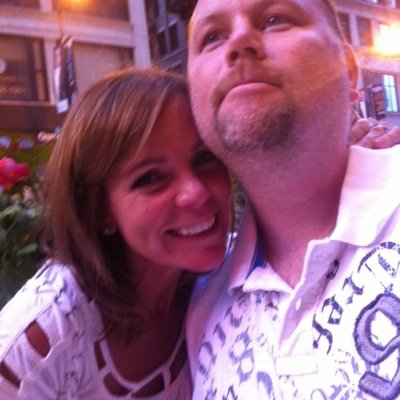 Michelle is a mom of three girls, ages 18, 16, and 13.
She believes in raising them to be amazing young women who have great faith, the ability to think for themselves, know their place, love abundantly, and become wonderful wives that will inspire their husbands to be amazing men.
Michelle's Awesome advice:
"Listen to your children without  placing judgement on what they say or who they are talking about. Parents are too quick to make a judgement or opinion and then wonder why their kids don't tell them anything. Instead LISTEN, and wait for the opportune time to use what they say as a teachable moment."
You ask Michelle about her experiences on Twitter @michellekibler1
#13 Star Alfriend, M.Ed.
Star has a Master's degree in Early Childhood Education and has previously owned a preschool for 3 years making a difference in children's lives and the families involved.
From Star's Experience:
"Your children are learning from you first. You are there best teacher so be a good role model. If you do it they will do the same. Also more than toys children want you time."
#12 Jackie Bledsoe
Jackie Bledsoe is an author, blogger, and speaker, but first a husband and father, who helps men better lead and love their families. He's the creator of the "7 Rings of Marriage," and is featured on All Pro Dad, USA Football, Disney's Babble.com, and GoodMenProject.com. He's also the author of "The Man Your Family Needs" (will be published Fall 2014).
What does Jackie have to Say?
"The "Single Greatest Thing A Dad Can Do For His Children" is to love their mother.  Plain and simple! Dads will create a solid foundation for their children, that will provide lifelong benefits, greater than anything else!"
You can reach Jackie in a number of ways, including through his website at http://jackiebledsoe.com/ on Twitter @jbledsoejr
#11 Brenda Prins
Brenda has held a career as a professional nanny for 25 years.
Her advice:
"Don't sweat the small stuff. Choose your battles.
Let the child's voice be heard.
If in their mind they did something for a different reason, its good to hear the reason (he was trying to be helpful, etc.)"
#10 Philip Devine
Philip and his wife have three kids (4, 3, and 1).
They constantly have "after action reports" to review how they handled the latest challenge and are intentional about the impact their decisions have on the three little ones. He is also the host of the Live Life Better podcast and
What is your #1 Parenting Tip Philip?
"Be careful how you react to your child's temper tantrums and fits.  They learn how to deal with frustration and disappointment by watching us."
If you want to reach Mr. Devine himself, you can do so through his website at philipdevine.com or on Twitter @philipkdevine
#9 Kevin Bullard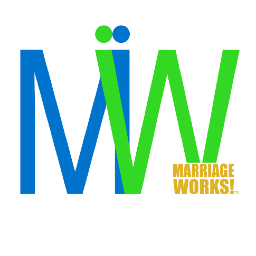 Kevin Bullard is the president of Marriage Works!, Inc. reaching one million people each month through the website and social media properties. His company equips couples to have a healthy marriage. He has been married for 14 years to his lovely wife Cetelia, and together they have three great kids – Max (11), Caitlin (9), and Kuria Joy (6).
Top Notch Parenting advice from Marriage Works
"In the midst of a situation where my children have sinned or made a basic mistake, they need my love, not another lecture. Lectures are better heard after the intensity passes, and they're disguised in regular conversations."
Kevin is very accessible for further conversation through his Facebook page, his website, MarriageWorks.us, or through Twitter @mrgwrks.
#8 Rosemary Anderson Kendall, Ph.D.
Rosemary is a parent, an early childhood educator, and a parent educator.
Having been around for a "long time," she has noticed that child development remains the same but the circumstances is which parents are doing their parenting has changed.
Rosemary? You have a great tip for us?
"Give yourself permission to change your mind. I used to tell my children they could ask me something twice. If I said "no" the first time, they could ask a second time and explain why it was important to them. If I still said "no," the phrase was, "You've asked me twice and I've said "no" twice." I would keep repeating that instead of getting into an argument."
#7 Helen Neale
Helen has two kids, and writes regularly on her website, Kiddycharts.com around parenting issues.
Most importantly, she is not afraid to say that everyone, including her, makes mistakes as a parent – we are bound to. As long as parents try and learn from those mistakes, they are all doing a great job
Helen has some AWESOME parenting advice:
"Listen and take it all in, and then pick the advice that you think works best for you. Go with your gut, you're a mum and you can trust your instincts, you know what's right for you and your child."
How cool of Helen to offer us such a great tip! You can reach her and learn more at the Kiddy Charts website or tweet to her @kiddycharts
#6 Sherry McMilleon
Sherry is first a mother and has a daughter who's 37. She has been a Nanny/Newborn specialist/Family assistant for almost 20 years.
Not being happy in the Beauty Industry and she sat down one day and made a list of positions she'd had starting from high school on. She found that a two year job she had in a daycare center before her daughter was born was the most rewarding and fulfilling job she ever had.  Here she is 20 years later caring for newborns and their families.
So what has 20 years in the industry taught you?
"Be what you want your child to be, by the way you talk, act. From the start Love and nurture that child by holding (touching), talking, reading, singing. They are such sponges and they absorb everything they come in contact with from the smallest to the largest! Encourage yourself to learn something each day to teach that little one."
For more from Sherry, message her on Twitter @leonmc51
#5 Giselle Shardlow
Giselle writes yoga stories for children to get them learning, moving, and having fun.
She draws from her experiences as a teacher, traveler, yogi, and mom to write the yoga books.  Her mission is to bring global education, health, and happiness to young children everywhere.
Parenting advice from a Yogi anyone?
"My best parenting advice is to look after yourself.  Eat healthy foods, sleep well, practice yoga, exercise regularly, meditate daily, and pamper yourself.  Follow your heart, trust your instincts, socialize with people you love, connect deeply, feed your passion, learn new things, do what makes you happy, explore new places, and travel freely.  If you look after yourself, you'll be better equipped to deal with the challenges of raising your wild and wonderful children!"
Want to reach Giselle? Find her at Kids Yoga Stories website or on Twitter @kidsyogastories
#4 Susan McGregor
With a degree in early childhood education, Susan has contributed greatly to the Bendigo Regional YMCA in Austrailia.
She cares about children, environmental education, human rights, and social services.
Susan's number one parenting tip:
"Truly listen and be in the moment for your child/children. Children internalize and adults are their role-models.  Nurture, love, and be there for your child/children.
#3 Anne Stone
Anne is a mum of five aged between four and twenty six years. Two of her children are on the autistic spectrum, and one has other lesser known disabilities.
What do you suggest Anne?
"Always trust your own gut instincts. Professionals are good at what they do, but no-one knows your child like you do so if you think they are telling you something you believe is not right then let them know."
If you have children who are on the autistic spectrum and would like to speak to Anne further about her experiences, you can do so on Twitter at @okesanne or on her website at http://www.raisiebay.com.
#2 Lisa Johnson
Lisa utilizes a strength based assessment to assist moms like to develop a parenting toolbox based on the situation as well as your strength. In addition, she also comes alongside parents who may be going through major change or decision making times regarding their children.
This is Lisa's #1 Parenting Tip:
"Parenting is not like fixing a car; not one size fits all.  Extend yourself some grace if a certain touted parenting technique doesn't work.  Both parents and kids have their own strengths and weaknesses, so find what works for you!"
If you'd like to reach out to Lisa, you can find her on her website http://abundanthopecda.com or on her Facebook page
#1 Carin Kilby Clark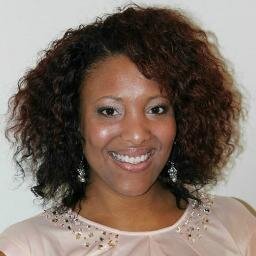 Carin is a mother of three, writer, Huffington Post blogger, and brand journalist who shares tips and advice for busy moms at The Mommyhood Mentor®.
What's your best parenting advice Carin?
"There's very little that matters more to a child than a parent who's present. Not just physically, but mentally as well. Live each day being mindful and enjoy the time you have before they're grown and gone."
Interested in reaching Carin? You can at http://mommyhoodmentor.com or on Twitter at @carinkilbyclark
Conclusion
Overall, I think these parenting tips, tricks, and wise advice are a great starting point for any parents who are looking for a bit of inspiration and guidance. I have learned a ton just from the process of collecting them and creating this post.
Please be sure to share these tips with your friends and family with this pre-made Tweet I've already written for you; it only takes a second.
Though I'd hardly consider myself an "expert" on all things parenting, I'd like to throw in my two-cents in terms of my best parenting tips:
"Teach your kids HOW to think, not WHAT to think. This is the best gift you can give your children as they head into adulthood."
Lastly, I wanted to ask if you have the perfect parenting tip that would go with this list. If so, please leave a comment and share your awesome knowledge! Don't be holdin' out on us now
Daniel Wagner.